The BOB Foundation Ltd. aims to collaborate with charities who have on-the-ground resources and direct contact with children in refugee camps and assist them in their efforts. In order to be considered a BOB Certified Charity, we require a lengthy process to verify the charities we work with in order to ensure the highest standards possible within our network of organisations.
We are proud to say that Kayany Foundation has become an official BOB Certified Charity and we are so excited to work with such a great organisation that works tirelessly for the refugee children of Syria.
Kayany Foundation is based in Beruit, Lebanon and provides Syrian refugee children what every child in the world deserves: the opportunity to succeed and live a purposeful life. Their work targets the most vulnerable children residing in informal tented settlements within Lebanon's Bekaa Valley, advocating for their needs and ensuring their voices are heard. They provide aid and education to help save a whole generation at risk. The current focus of their work is focused heavily on providing non-formal education directly to Syrian children.
In the latter half of 2014, Kayany was able to secure funding and construct three schools, enrolling over 1,279 children in their schools. They have also provided students who have been out of school for three years with accelerated courses to bring them up to the standards specified in the Lebanese Arabic curriculum. In addition to constructing schools, Kayany has also delivered emergency aid to children and their families including: providing children with cleft lip surgeries, funding a mobile medical clinic, implementing cash for work projects, as well as providing food and nutrition to vulnerable families.
According to the founder of Kayany Foundation, Mrs Joumblatt, there is a lot more to look forward to. "I'm glad to announce that in the latter half of 2014, with the help of our partners at the American University of Beirut, we've been able to construct and open three fully operational Ghata schools in the Bekaa governorate of Lebanon, providing education to some of the most disenfranchised Syrian children living in tented settlements. In the coming year we hope to expand our classrooms and enrollment figures to meet the needs of the communities we're serving. I would personally like to extend my gratitude and thanks to everyone involved in the unbelievable progress made in our inaugural year. Together, with your support, we are working to save a whole generation."
Kayany Foundation is truly an inspirational organisation and we are so honoured to be able to collaborate with them in bringing hope to the lives of Syrian refugee children.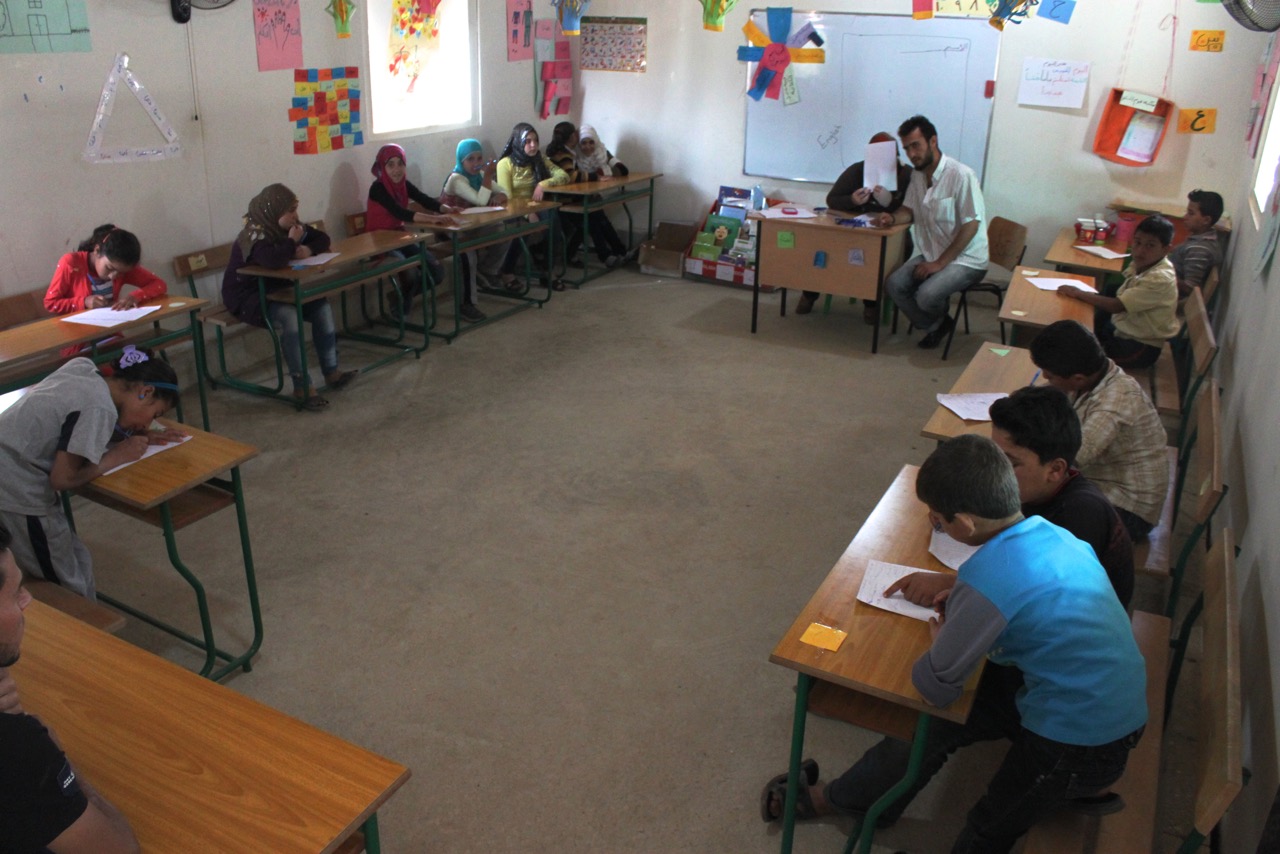 Love & Light,

#BooksOverBombs